---
We provide children and families equitable opportunities for educational success by putting the baby's point of view at the center of relationship-based early childhood programming.

---
---
Making certain academic and social success. By bringing a full-service approach right to the baby's neighborhood, Baby's Space is loosening generational poverty's grip on historically disadvantaged local communities by closing Minnesota's stark minority achievement gap.
A team from the University of Minnesota's Carlson School of Management conducted a Social Return on Investment analysis, comparing Baby's Space to similar prevention-intervention programs. It found that the Baby's Space model has a very high likelihood of achieving a positive social return on its investment and estimated that in addition to the value of childcare availability for working families, society would realize an economic benefit of $4 for every dollar invested.
The Baby's Space model of neighborhood-based holistic services works. Making programming decisions from the baby's point of view means that we're not just educating young children and supporting their parents – we're creating whole communities that see through the eyes of their children. Changing the perspective works towards breaking the vortex of poverty, and transforms community members' perceptions of the potential for their children and for themselves. Parents and community members understand that this level of consistent and responsive care, education, and family support, which is unavailable in other settings, is making a real difference in the lives of their children and family.
---
Baby's Space isn't just high-quality childcare and education. We're different.
The full-spectrum approach.
Baby's Space provides the model for creating "one-stop" child development center in which full-day, full-year child and family services and community engagement are all of equal importance. Our full-service childhood development programming engenders successful children, healthier families, and transforms neighborhoods of poverty.
Decisions from the baby's point of view.
Baby's Space is created from the baby's point of view, in which responsive, consistent, sensitive, and warm relationships with adults are necessary for the child to succeed. Programming from the baby's point of view is as much about the how as it is about the what.
Parent education from the baby's point of view.
Our high-quality programming extends to parents and includes home-visits, parenting groups, parent-child play dates, Monday Morning muffins, monthly family events, and staff time dedicated for casual trust-building conversations and family support and advocacy.
Innovative learning environments from a developmental perspective.
Intentionally designed, unique learning environments in the Baby's Space model are based on a developmental approach. These environments allow children and adults to play together in a space that encourages exploration and stimulates a child's engagement with his or her physical environment, and with parents, teachers, and other children.
Focus on social, emotional development with a trauma-informed approach.
With a focus on social and emotional development, Baby's Space emphasizes the important roles of consistent and responsive caregiving relationships, emotional regulation, and early identification of issues that interfere with learning. Despite the best of caregiving intentions, unexpected traumatic events, child maltreatment and neglect, and severe poverty impact the development of children. Baby's Space teaching staff receives classroom coaching, training, and advice on how to create classrooms and interactions that support social and emotional development for all children.
---
Under the direction of Dr. Terrie Rose, nine Minneapolis organizations came together in 1998 to pool resources and know-how to help low-income families catch up with the requirements of the nation's sweeping 1996 welfare-to-work policies. Proscribing training and paid jobs for parents on public assistance, the new legislation created a huge gap between the supply and demand for exceptional, education-driven childcare. The new policies offered some childcare funding but no standards about quality and consistency of care.
Like many communities, Minneapolis' Phillips neighborhood at that time had no high-quality childcare centers. According to the Urban Institute (2000), Minnesota had the largest percentage of children under the age of five in multiple childcare arrangements per week. The resulting gap between demand and supply presented most local families with the enormous new challenge of managing parenting, childcare, and work demands at the same time. Within the contexts of community violence, substance abuse, and domestic violence, that challenge appeared almost insurmountable.
Forty years of research and experience has proven what every baby already knows: loving, consistent relationships; basic food and shelter; a place to turn in crisis; and safety from toxic substances and violence make it possible for them to develop relationships, manage their emotions, and learn. The key is to provide extraordinary, research-based, culture-specific services to children and their families.
The nine-organization collaborative came up with a common-sense solution to the childcare shortage as well as to persistent, generational poverty on the local Little Earth Indian reservation: design and practice early childhood education from the baby's point of view. Based on the group's recommendations, Dr. Rose founded Baby's Space in 2000 at the Little Earth Neighborhood Early Learning Center (NELC), the heart of the Minneapolis American Indian community. The University of Minnesota, Dr. Rose's employer, served as the fiscal agent. Baby's Space became an independent nonprofit in December 2006.
Baby's Space responds to the cultures, values, and needs of local families by linking quality childcare and education to family services and parent education. Beginning as a top-quality childcare site, Baby's Space now offers year-round child and family services from pregnancy to third grade, including year-round, full-day childcare and year-round public K-3 education through Tatanka Academy, a contract school within the Minneapolis Public School District. Baby's Space also serves as a community service site for students from area schools, youth groups, and colleges.
Baby's Space expanded in 2003 into a partnership of four childcare centers that have implemented the Baby's Space infant/toddler/family service model and an ongoing research study conducted by the University of Minnesota. In response to parents' requests, the program expanded again in 2005 to serve children and their parents from pregnancy through age five. Minnesota's Social Venture Partners—a group of social entrepreneurs investing together in best practice solutions to systemic social problems—made Baby's Space a 2009 and 2010 investee to support replication of the Baby's Space model to other Minnesota neighborhoods and villages.
---
Deb Lund, Executive Director
Deb Lund has over 20 years of experience in education and early child development. A well-known face to the families and communities that we serve, Deb has worked tirelessly to provide the highest quality of care to children living with poverty and daily trauma. She has had a significant impact on the lives of countless families through her thorough understanding of what families in poverty need to succeed, her remarkable interpersonal and management skills, and her personal attention to the individual needs of everyone who walks through the door at Baby's Space.
---
2021 Board of Directors
John Rorke, Board Chair
Amanda Dionne, Vice Chair
Amber Leger
Andrea Mueller
Sean Dorr
Daniel Tobin
Jeffrey Arnesen
Elsy Felipe
Jeana Stout
Cindy Hillyer, Chair Emeritus
---
The financing of Baby's Space is multi-stream, and includes subsidized childcare from the federal Child Care Assistance Program, grant funding, and individual donations. All of us at Baby's Space express our sincere appreciation to our partners who have contributed to the consistency and responsiveness of our organization. Through their financial support, we are able to transform communities.
---


---

---

---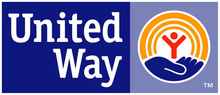 ---

---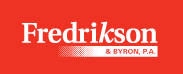 ---